What is Workmen's Compensation Insurance, and What are the top companies in the USA for Workmen's and Employee's Insurance?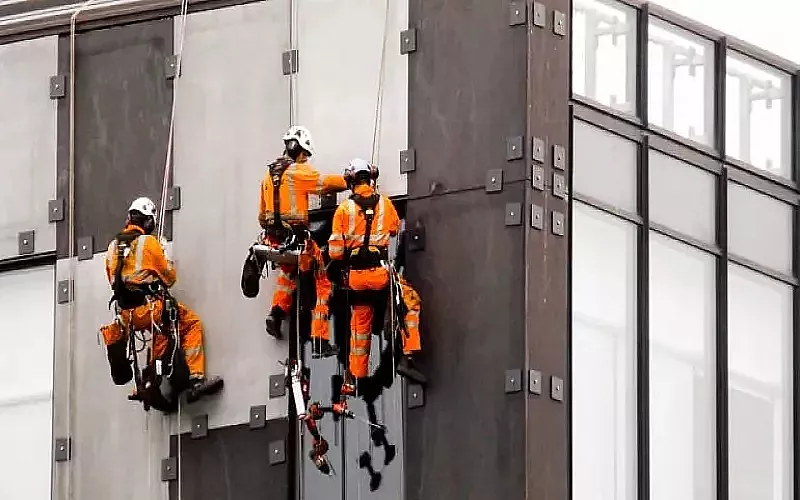 Workers' Compensation Insurance
Workers' compensation insurance is also known as a worker's insurance policy. It is essential for both parties, employers, and employees; it provides the employer income reinstatement and medical benefits to his workers or employees, hurt or wounded in the course of their employment; on the other hand, it encourages the employee to work well with peace of mind.
WCI provides a wide range of benefits, from medical expenses, Temporary Disablement Indemnity, Partial or Total Permanent Disablement Indemnity, and Death Indemnity.
The U.S Department of LLabor'sOffice of WWorkers'Compensation Program (OWCP) administers four major disability compensation programs which provide federal workers (or their dependents) and other specific groups who are injured at work or acquired occupational disease providing that damage:
Wage replacement benefits
Medical Treatment
Vocational Rehabilitation
Other benefits
How to purchase a Workers' Compensation Policy?
Before buying your policy you should be aware that, In general, Workers' Compensation is a type of insurance controlled by each state's regulations, so it is better for your firm to know your state's requirements before purchasing a policy. For example, some states required coverage for one employee, and other states for three employees or more. Then it is better to take a look at different quotes and offers and above all, it is necessary to know the rank and rate of each company as you are seeking peace of mind for yourself and your employees.
Once you choose the company it is essential from the beginning to claim about the nature of your work, which will make it easy for the insurance underwriter to classify your employees accurately according to the job description.

Remember always that your Workers' Compensation insurance premium is based on the risk associated with each employee group and work. Another essential factor to determine the cost of your insurance policy is the percentage of your annual payroll take into consideration the deductions as health insurance since your employees get benefits from the insurance if they get sick from their work or injured on the job. The cost of the insurance policy or premium does not stop only on the net annual salaries or wages.
The National Council on Compensation Insurance (NCCI) defines payroll beyond salaries and wages, It also includes commissions, bounces, overtime pay, holidays vacations, sick pay, the rental value of housing, and many other allowances.
As an employer, you can't manage most of what is issued to calculate premiums but through an expert agent you can do so and you should be aware that you have the right to ask about discounts and credits in case you apply some measures in your organization as:
Workplace safety programs in the firm as well as the formal training schedule for new hires will reduce your premiums.
Payment Plans: paying your premiums in large installments will reduce billing fees tacked on to each payment after performing the mentioned steps above, and your Workers' Compensation Insurance issued and is active, it is your responsibility to make an audit and review for the policy annually, you can choose to renew the same insurer or seek coverage from another carrier.
Finally, to be always on the safe side and to protect your organization from stopping work or closing it is better to work with an expert agent who knows the Workers' Compensation system in your state and is ready all the time to handle your organization's cases and follow them with relevant references especially legal ones and those resulting from some work accidents.

Top Workers' Compensation Providers Compared

Company Availability Rating
CHUBB 24/7 call center A++ Superior
The HARTFORD 24/7 call center A+ Superior
Nationwide 24/7 call center A+ Superior
TRAVELERS 24/7 call center A++ Superior
ZURICH 24/7 call center A+ Superior
EMPLOYERS 24/7 call center A- Excellent
Top 10 workers' compensation insurance companies in the USA:
1- Travelers
2- Hartford
3- Berkshire Hathaway
4- Zurich Insurance
5- AM Trust Financial Services
6- Chubb Ltd
7- Liberty Mutual
8- New York Insurance Fund
9- AIG
10- Blue Cross Blue Shield of Michigan.