Talking about any stock requires you to know the importance of the industry that sells these stocks.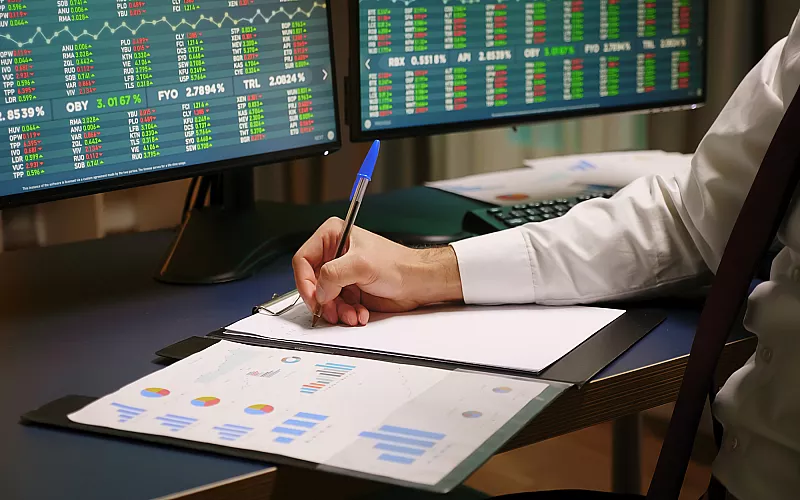 As a new investor looking to increase your profits by purchasing stocks in a reputable industry with a strong background to continue and immune from all circumstances and fluctuations that affect all the markets today, especially the financial. Over the past decade, the Insurance industry market in the USA HAS PROVEN ITS DURABILITY AND ABILITY to continue and achieve great profits for investors. The insurance industry and the size of this market are based on three main and strong pillars:
- The Property
- Casualty
- Direct Insurance Industry

The direct insurance industry is about $873.7bn in 2023.
FAQ about Insurance Stocks
What are the Top Insurance Stocks in 2023?


Most insurance companies make money and consequently have stocks to sell to investors, but some companies are distinguished in running the insurance business and have great profits from some insurance types such as Life Insurance and Health Insurance, these companies attract investors and are considered the Top Insurance Stocks in 2023.
- MetLife (MET 1.41%)
It is considered one of the first and great options for investors who are seeking hold stocks in the largest U.S. Life Insurance Company with a huge retirement business program. Another reason to select MetLife for investing is, the wide spread of this strong firm abroad, in Asia and Latin America as MetLife Holding and Corporate and others.

- Markel (MKL 1.7%)
Another solid insurance company for investors, Markel makes its name as a special hard-to-place risk, with great performance and huge equity investments. Buying more than 468 thousand shares by Berkshire Hathaway gave Markel a strong position in the insurance stocks market with portfolio totals of $8.5 billion.

- UnitedHealth (UNH 2.74%)
One of the Health Insurance Industry leaders in the US, offering health services coverage for more than 75 million worldwide through a well-organized net, its services go beyond Health Insurance to offer technology, analytics, and pharmaceutical industries. UnitedHealth is the choice of a beginner-friendly stock due to the following facts:



Share Holder friendly Management
Increasing its dividends on an annual basis, in a period of 10 years up to mid of 2022 UnitedHealth has delivered 900% total returns for investors.


What Insurance Stocks can add to my other Portfolio?
Unlike any other industry that may be affected by Stocks Market changes in bad times, insurance continues to work in difficult situations and its production stay excellent as a long-term return. Buying insurance stocks, no matter what their number can make a difference to your portfolio, and most of the time insurance stocks will achieve good profits and compensate for your losses from other stocks.
What are Insurance Stocks and how do they achieve profits?
As a concept or definition, an insurance stock is a share that an investor buys aiming to make profits as dividends which are usually distributed annually. If you are a new investor and worried about your money, it is necessary to know the two ways that insurance companies make money:
- First, the direct and quick way to make money is by selling different types of insurance policies, and collecting money as premiums more than the payout as claims, that process is known as underwriting profits.
- Second and considered the most important way to make money for insurance companies, is investing the money directly in profitable and safe places, this money is called the Float. In general, insurance companies have more than two ways to make money and generate revenue.


How do you make money by investing in insurance?
The most popular and guaranteed way to make money is by selling all types of Life Insurance policies:
- Whole Life Insurance
- Universal Life Insurance
- Term Life Insurance

All mentioned types of life insurance policies have a great cash value and increase over time, consequently raising the annual dividends of all stock insurance holders.



Is it safe to buy Stocks from Insurance Companies?
It is true that insurance companies are handling risks in all types of insurance, by offering products through policies to protect insureds against losses and damages, in other words protecting insureds from financial harm, but at the same insurance companies seek profits to cover claims, and distribute dividends for stockholders, so they must invest premiums received conservatively in order to have a ready reserve of liquid assets on hand to pay. Facts have been proven in the past few decades that investing in insurance stocks is a profitable option, as most of the well-known and strong insurance companies that are running the business in a very professional way achieved large profits, and dividends were distributed at stocks holders on its due date. The mechanism that insurance companies follow in investing the premiums they received from selling all types of insurance is active and quick, through other interest and generative assets. Selling life insurance policies is one of several ways to make money for insurance companies, as the premiums received are always greater than any claims made against the policy. So, investing in insurance stocks is a safe and correct option to make money.
Is a life insurance policy an investment like any other stock?
Life insurance can be considered an investment, but to a certain extent and within limits. A whole life insurance policy only has the potential to grow a cash value, where a part of your premium goes directly to support the cash value which you can draw or borrow from against the funds to pay for different expenses while alive. You should keep in mind always that, life insurance may not the best investment you are looking for to build wealth, for the following factors:
• Your initial purpose of life insurance, especially whole life insurance, is to leave a sum of money to your family or beneficiaries, if this coverage is not required, it's better to look for other profitable places to invest in.
• The cash value which you can use while alive, cannot be added to the death benefits, more than, any withdrawal from the cash value without paying it back will be deducted from the death benefits.
• Your age and health condition plays an important role in determining the eligibility and cost of insurance, in addition to the medical which is required, while it is not necessary for other investments.