TruStage Insurance Company,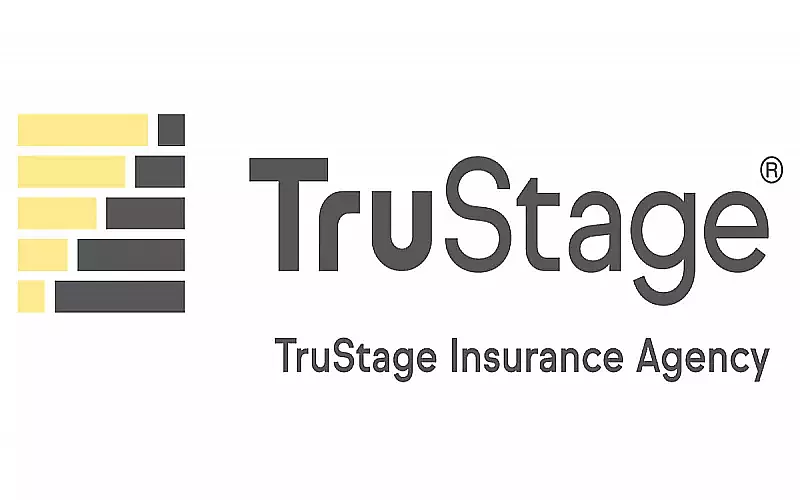 TruStage is a part of and at the same time partner of the larger CUNA Mutual Group Family, which strengthens its position in the insurance business, knowing that CMFG Mutual is running a business in the financial market for more than 80 years, providing financial services for Credit Unions, which are more than 3,500 nationwide. Credit Unions insured their members for whole life insurance through TruStage company.
TruStage and CMFG Partnership
The partnership between TruStage and CMFG Life is strong and stable because TruStage is underwritten by CMFG Life Insurance company, knowing that CMFG was rated by AM Best more than one time as "A" (Excellent) for Financial Stability and confidence in the insurance market all over the states, this fact gave the policies issued by TruStage especially the life insurance either term or whole life insurance, the confidence and trust of customers after a long experience for a long period.
CMFG Life Insurance Foundation
CMFG Life was founded in 1935, and still running the business with more than 3,500 Credit Unions around the state servings and offering insurance coverage for more than 20 million people.
CMFG was initially licensed and certified to provide Life Insurance in all states, it is mainly headquartered in :
5910 Mineral Point Road
Madison, WI 53705
Tel.: +1 800-356-2644 (toll free)
Tel.: +1 608-238-5851(local)

TruStage Whole Life Insurance
Depending on its strong financial position as a result of the partnership with the mother company CMFG Life, TruStage runs the insurance business with almost all types of insurance, but more attention to life insurance. The Whole Life Insurance with TruStage is reliable and reputable for several facts:
- Locked-in Rate that never changes or increases for age or health concerns, in other words, there are no additional fees or costs since the insured is paying his premiums on time without any delay, the coverage is continuous and cannot be canceled under any circumstances.
- Well Designed policy to last a lifetime, briefly it the money you are saving in safe hands, which will help your family and first beneficiaries, covering and paying funeral costs, medical bills, and many other expenses that your family cannot afford or tolerate to handle.
- Smooth and Easy application process: TruStage makes the life insurance process easy and can be done and finished online from your smartphone, where can answer all the questions required and complete your application and send it, the approval will be given in 30 days after the first payment
The policy will be active.
- Clear and Easy Read Information

FAQ About TruStage Whole Life Insurance and Term Life Insurance

What kind of Insurance is TruStage?
In addition to whole life insurance which is well known with TruStage due to a lot of benefits the insured and his family get. TruStage also deals with and sells Term Life Insurance which differs from Whole Life, either in processing or completing the insurance policy, or the benefits the insured can get from each type of insurance, still with TruStage lot of advantages for the insured and its family
What is Term Life Insurance?
Term Life Insurance can be called also temporary insurance that lasts for a limited period as mentioned in the policy, that period may be 10 years, 20 years, or 30 years it will stay active as long you are paying the monthly premium required by the company. Typically, Term Life Insurance is designed to meet the head of the family's requirements and needs or both parents' financial situation, they may select the insurance duration to last with their house's final payment, or when their children become adults. Term Life Insurance is less expensive and affordable than whole life insurance which costs much more.

What is Whole Life Insurance and how does it work with TruStage Insurance Company?

Purchasing a Whole Life Insurance policy is true can be considered a real and actual investment,
As the insured is buying a financial guarantee for his family which will be available when he passes,
It is stable insurance and it last for the rest of your life regardless of the age you reach.
With TruStage Whole Life Insurance, you are in safe hands and you have nothing to worry about, they will take care of all details, renewing your policy and coverage amount insured everything is saved. Above all, they will stand beside you in difficult times, in case you develop health problems,
As cardiovascular, behavioral, blood disorders, or any other problem. Your insurance will remain active. An additional benefit from TruStage, which is a cash account that gains interest, is another investment, even if it is a small amount of money, you pay each month, the company will place it in a separate cash account for you, at any time you are allowed to borrow money from your account.