Small Business Insurance Leader, Answers and Solutions.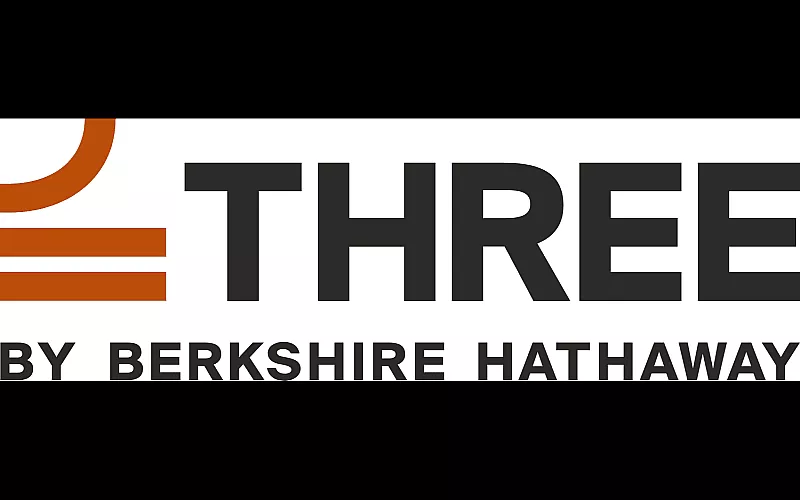 Small Business Insurance as a concept or definition, is a policy designed to protect the owners of small businesses against different events that happen in their firms. Small business insurance is known also as commercial insurance. Running any business either commercial or industrial is not easy and smooth, the owner of the business must expect that any time an unexpected event or accident may happen, the results material damages, and physical losses as bodily injuries or fractures for workers, financially the owner cannot afford the costs. Traditionally the business owner purchased more than one policy to protect his firm, from different insurance companies. More than a company is involved in the event, great confusion occurs, and insurance companies interfered with each other, each one is responsible for a part of the damages or losses, it is a big mess, and the owner of the business is in panic, some of the insurers consider it a chance try to escape from handling responsibility and paying indemnities, others may blame the owner of the business for lack of previous measures to prevent the accident. This is the result of complex insurance policies from different companies and providers, more additional problems, and no solution.

Where is the solution?
THREE is the solution, a company that built its business on a strong base, on three pillars: Simplicity, Comprehensive and Cost-effective. THREE is not only three in one, it is all in one, All coverages that a small business needs are collected in one single and simple policy, but it is a strong shield for the business's owner to protect himself, his organization, and all his employees are on safe hand, as the business owner keeps in mind always, to purchase the peace of mind from THREE.

Why does THREE collect all complicated coverages in one single policy?

It is the actual application for one of its main principles which is "Simplicity", with clear and well-understood English with three pages policy designed to cover all the following:
-Business Liability: Business Liability
. General Liability
. Liquor Liability
. Error &Omissions
. Employment Practice Liability
. Fiduciary Liability
-Business Interruption:
. Business Income
. Extra Expenses
-CYBER: Data Breach

.Cyber Liability
-Worker's Compensation:

. Lost Wages
. Medical Treatment
-Business Auto :
. Collision
. Comprehensive
. Auto Liability
. Cargo Liability
. Hired and Non-owned
-Property and Assets:
. Fire
. Theft
. Flood and Water Damage
. Wind and Hail
. Earthquake
. Equipment Breakdown
. Inland Marine
What is the Insurance Rating of THREE?

THREE was Rated by AM Best A+(Superior) for property and casualty insurer, currently, THREE is covering more than 250,000 Business companies in America.
What is the Ranking of Berkshire Hathaway as of March 2023?
According to Investopedia, Berkshire Hathaway is recently considered the seventh-largest public company in the world, owning the biggest Market Capitalization which is 700 billion, which makes it one of the largest trading companies in the world.
What is Berkshire Hathaway and who owns it?
Berkshire Hathaway is a holding company running a multitude of businesses with a wide net of trading and industrial firms including the famous insurance company GEICO, THREE and Fruit of Loom, and many others. Berkshire Hathaway almost invests in all fields, especially finance, and insurance. Its chairman and CEO is Warren Buffett, the main headquarter is in Omaha Nebraska, and has branches in all states and worldwide.
The last ranking by Fortune com. Classified Berkshire Hathaway as one of the Most Admired companies in the world as of 1 Feb.2023, it was the 4th in the list which includes: Apple- Amazon- Microsoft- Berkshire Hathaway- Walt Disney- Pfizer- Alphabet- American Express….
Does Berkshire Hathaway own Geico Insurance company?
From 1951 Warren Buffett is owning shares of Geico insurance company, starting from 1996 Geico became a wholly owned subsidiary of Berkshire Hathaway.
What if I need specialty coverages that are unique to my industry?
Some business owners as industrial firms believe that certain jobs are away from danger and no need to insure them, as administrators working in offices like an accountant and other similar jobs. As an owner of a simple business, your aim is to win and continue. So, you have to make sure that all activities in your firm are insured to stay on the safe side and to avoid sudden accidents that may happen at any time, which may cost you if it is not covered well.
An accountant performing a very sensitive job in your firm and his mistakes may cost too much, ensuring an accountant against Errors & Mistakes is necessary as ensuring trucks for cargo or workers at the production line and so on. THREE has designed a policy to cover all your business, just call THREE and talk directly with our Small Business Advisor on the telephone number: +1 800-507-4495.
How much does small business insurance cost?
As an owner of a small business asking for a quote to ensure your firm, you should know that getting any reasonable quote depends on many factors or questions the insurer will ask, to estimate the cost of your policy, the most three important factors are:
1-Your profession, the environment your employees are working in, such information will help the insurer to estimate the risks and consequently the cost of part of the policy which worker's compensation
2-Number of employees in the firm also affects the cost of the policy
3-Coverage needs, this is an important factor that depends on your choice, and the plan you select.
Generally, most quotes are approximately the same or very close to each other depending on the customer's choice, according to Forbes the cost of insurance for small business insurance as the following table:
| | | |
| --- | --- | --- |
| Type of Insurance | Average Monthly Cost | Average Annual Cost |
| General Liability Insurance | 30 | 360 |
| Business Interruption Ins. | 40 | 480 |
| Worker's Compensation | 70 | 840 |
| Commercial property Ins. | 63 | 756 |
| Cyber Liability Insurance | 123 | 1485 |