Scuba Diving Insurance Concept and Definition, Facts about Scuba Diving Activity.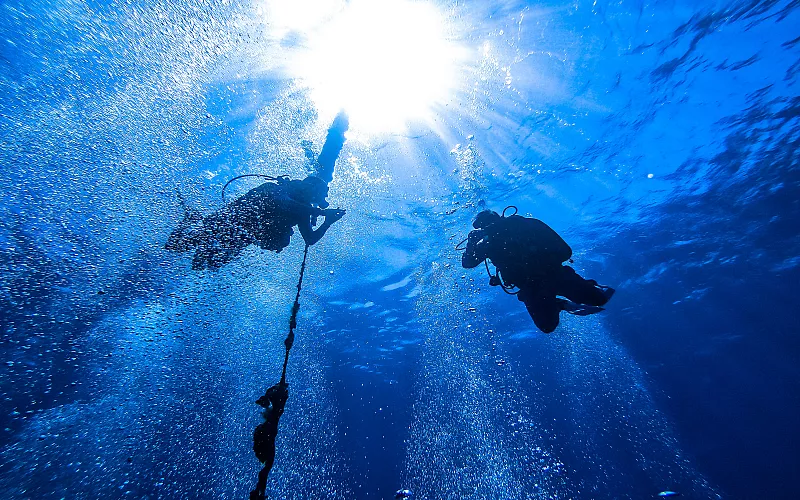 Scuba Diving is a sport or activity where the diver uses special artificial breathing equipment or an air tank that is completely independent of any air surface supplier or connection.

Facts about Scuba Diving Activity
In comparison with other activities which are considered the most dangerous activities in the world, according to experts of this activity, Scuba Diving is a low-risk activity by itself, compared to many other outdoor sporting activities like jogging, all-terrain vehicle, and horse riding all these activities reported fatality risks more than diving. In general, Scuba is safe to a certain extent, because still there are some risks associated with this activity, the scuba diver should be aware of. The most common and known medical issues are, seasickness, sunburn, and dehydration and the most severe risk in scuba diving is Arterial Air Embolism and Decompression Sickness (DCS).

Forbes list of the world's most dangerous sports or activities:
- Base Jumping
- Heli-Skiing
- Diving
- Cave Diving
- Bull Riding
- Big-Wave Surfing
- Street Luging
- Mountain Climbing
- BMX
- White-Water Raf
FAQ About Scuba Diving Insurance
Is scuba Diving Insurance necessary?

Even if you are a professional Scuba Diver with a long experience in diving to depth, it is very necessary to have an insurance policy from a reputable insurance company specializing in Diving Insurance, at the same time you have the mandatory obligation to get dive insurance. Most primary health or medical insurance exclude diving coverage considering it as a highly hazardous recreational activity, another fact is that your travel insurer also, may not provide coverage when traveling out of the country and you want to practice scuba diving.

What is Scuba Diving Insurance?
Scuba Diving Insurers usually offers policies that cover in addition to the medical expense the following things:
- Diving to a certain depth
- Types of Diving
- Cover for related activities such as Shark Diving, or Mixed-Gas diving
- Diving Equipment but with a certain limit
What are the most common risks covered by an insurance diving policy?
A diver must keep in mind always, the deeper he dives the insurer won't cover the dive accidents which may occur. The diver should practice within the limits of training he received and always follows the trainer's instructions to avoid accidents as much as he can for his safety as well as to avoid the most common and painful risk of scuba diving injuries, decompression sickness (DCS) which is known among experts as "the bend", additional severe risks to scuba divers are:
. Ear and Sinus Barotrauma
. Pulmonary Barotrauma
. Arterial Gas Embolism

What is covered by the Dive Insurance policy?
Diving Insurance coverage varies from state to state and from one insurer to another. It is the responsibility of the diver to ask about more than a quote, to check well and read all the details before purchasing the policy, and to be on the safe side in case any accident happens.
Scuba Diver should be aware that an accident could happen each time he dives, and the policy they purchased covered the accident occurring, especially treatment in the recompression chamber following the development of bends, otherwise, it can easily cost them thousands of dollars out of his pocket.
In addition, the policy must cover the following medical expenses:
-The costs of transportation from the dive site to the hospital
-Coverage of, lost, stolen, and damaged equipment
-Permanent and total disability such as loss of hands, feet, or eyesight
-Repatriation of remains

How much does scuba diving insurance cost per year?
Scuba diving insurance cost depends on the plan that the diver selects, as most diving insurance companies offer more than one plan and each plan includes multiple options designed well to meet all divers requirements either professionals or beginners, locally or abroad :
DiveAssure is well known for diving insurance and offers two plans the Golden plan and the Platinum plan, the Golden plan costs 99, and the Platinum plan is about 130, both plans include annual coverage
Options and no limits depth, the platinum plan has higher benefits than the Golden Plan.
DiveAssure, a lot of packages are available, Dive&Travel, in addition to Dive&Travel, the Plus Option is designed to increase benefits to the insured and help him with several problems that may occur during his trip as lost diving equipment, lost baggage, and travel delay, DiveAssure always beside you to help.
Divers Alert Network (DAN)
With Divers Alert Network (DAN), the yearly plan start at just 40 and more depending on the plan which the diver selects from the plans and options that DAN offers. Divers Alert Network, is a most established and well-known Scuba Diving provider for divers insurance with more than 30 years of experience in handling all serious and complicated diving accidents. Divers Alert Network is famous among popular choices that meet both professionals and recreational divers. Divers Alert Network offers more than a plan with a wide range of coverage for the diver himself and his diving equipment, DAN provides additional coverage for public liability and general travel insurance, locally or abroad, the two following plans which DNA offer:

DAN Regular Plan
DAN Enhanced Plan
-Medical Expenses 150,000 -Medical Expenses 500,000
-Emergency Medical Evacuation of 150,000
-Emergency Medical Evacuation 500,000
-Repatriation of Remains 150,000
-Repatriation of Remains 500,000
-Repatriation for additional care 150,000 -Repatriation of additional care 500,000
-Visit of family member 1,000 -Visit of family member 5,000
-Return of dependent children 500,000
-Return of dependent children 150,000 -Return of traveling companions 500,000
-Return of traveling companions 150,000 -Return of vehicle 5000
-Return of vehicle 1000