What is Term Life Insurance as a concept and definition, What is Universal Life Insurance, and What are Death Benefits for Life Insurance?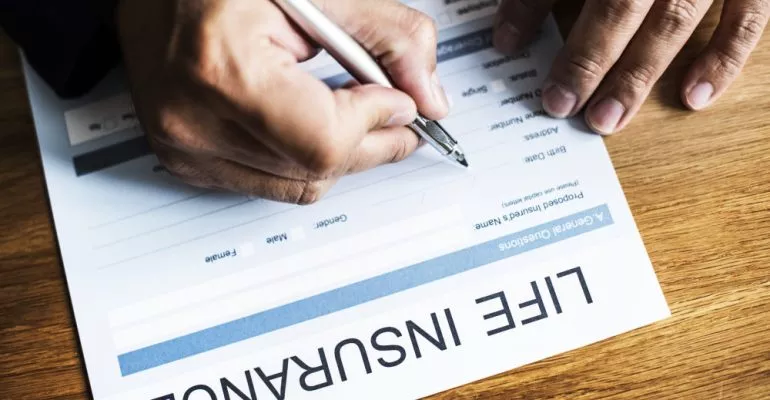 What is Term Life Insurance as a concept and definition?
As a concept, Term Life Insurance is pure life insurance for a limited period, maybe 10, 15, or 20 years; when someone buys this type of insurance, it means that he bought it. The amount insured is the death benefit that pays the heirs or beneficiaries mentioned in the policy throughout a specified period. At the end of the term, the policyholder can either renew it for another similar period, convert it to whole life insurance or allow the term life insurance to lapse.
Instant decision life insurance can be given only for term life insurance, not whole life insurance.
Applying for Life Insurance:
Most instant decision term life insurance allows applicants to apply online, application process without an agent.
The following steps for applying and getting approval:
1- Fill out basic identifying information.
2- Answering lifestyle questions, health, dangerous hobbies, etc.
3- Fill out beneficiary details that would receive benefits if you pass away during the term period.
4- Payment details, where most providers allow you to pay via credit cards or automatic Bank drafts.
5- Finally, an instant decision for life insurance is quick; sign your final documents electronically, Which include: your premium, your term length, coverage amount, and any rider you've selected. Generally, no waiting period; coverage will begin immediately.
What does a whole life insurance policy mean?
Whole Life Insurance refers to life insurance policies that are meant to last until death and have an investment aspect; Term Life is pure insurance, whereas Whole Life adds a cash value component you can tap into during your lifetime. Term coverage only protects for a few years, while Whole Life's long protection is if you can keep up with the premium payments.
What is Universal Life Insurance?
It is a type of permanent life insurance with a universal life policy; the insured is covered for the duration of their life as long as they pay premiums and fulfill any other requirements of their approach to maintain coverage; Universal Life Insurance combines a savings component called cash value with long life protection. When you pass away, the policy death benefits are paid out to your beneficiaries.
Death benefits for Life Insurance
– Definition of death benefit:
It is well-known in common as a payout to the beneficiaries that comes from two different sources: a life insurance policy or Pension after the insured or annuitant dies. The death benefit from an insurance company is free of ordinary income tax, while the other which paid by the Federal Employees Retirement System(FERS). In this case, the beneficiaries may pay income, or capital gain tax on the death benefit received.
– Requirements for the payout of Death Benefit:
Receiving the death benefit from both sources requires a process the beneficiaries must follow:
Identify the insurance company to c

omplete a death claim form, which includes: the insured's

policy number, name, social security number, and date o

f death.

Beneficiaries must submit a death claim form to each insurance company with which the insured carried a policy.

Copy of the death certificate.

In the case of multiple beneficiaries named in the policy.
Everyone is required to complete a death claim form alone to receive the applicable death benefit.
Professional Liability insurance for life coach
As a life coach, you provide professional advice and guidance to your clients; while you are not responsible for how that advice is taken, it doesn't mean you won't face Lawsuits from potential clients who will raise claims against you.
Life Coach Business Insurance
There are specially designed insurance programs to meet the needs of the life coach business, which can find coverage for different life coaches, from beginners to professionals, regardless of experience. The life coach insurance coverage is easy with the progressive advantage business program.
The following down is some measurements used to evaluate and ranking Insurance businesses:

– Financially sound.
– Have few customer complaints.
– Provide full customer service.
– Make the application process easy.
– Offer a comprehensive range of features.
Based on what was mentioned above, the top 10 life insurance companies in the USA up to September 2022 are:

1- Nationwide
2- MassMutual
3- HavenLife
4- Protective
5- Banner
6- Mutual of Omaha
7- Lincoln Financial
8- Transamerica
9- Prudential Life Insurance
10- New York Life