Travel Insurance with John Hancock Agency, FAQ about John Hancock Travel Insurance Agency..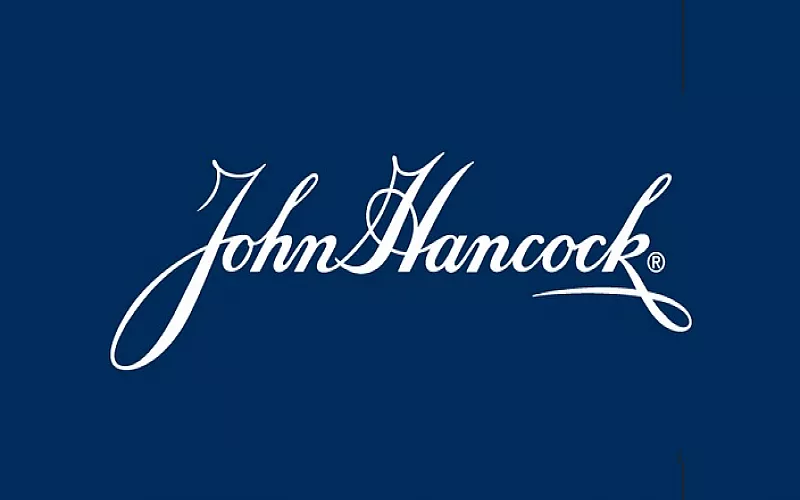 Travel Insurance with John Hancock Agency
Travel by itself causes anxiety and fear, either for business or tourism. It is moving from place to place, even in the same country as from one state to another, and when there is more than one stop in the trip. The panic increases more when the traveling is international to another country or more than one country. All these fears dissipate when you buy a travel insurance policy from an authorized and well-trusted agency with a long experience in this field, such a policy is designed to cover your travel in two ways, from an unexpected event that may occur before and during your trip.

Your choice of John Hancock Travel Insurance is worth it since you purchase peace of mind for yourself and your family.
- What are the Benefits the traveler can get with John Hancock travel insurance with John Hancock Travel Insurance Agency, the traveler can enjoy a full package of benefits.
Designed well to make trips in two ways simple and comfortable, which are as follows:

- Trip cancellation, trip interruption, and trip delay
- Baggage if delayed, lost for any reason, stolen or damaged
- Emergency medical & 24 hours assistance for emergency cases, sickness expenses, and emergency medical evacuation
- Airline Ticket change fee
- Terror attack coverage
- Missed connection
John Hancock Travel Insurance Agency was highly recognized by Forbes Advisor as the best plan for Senior 5 from 5 stars, John Hancock's Gold Plan has the top-notch Medical Evacuation Unit that the traveler looks for.

FAQ about John Hancock Travel Insurance Agency
How many Plans does John Hancock Travel Insurance Agency offer for travelers in 2023?
John Hancock as usual still offers three plans or three options that are suitable for all traveler's financial budgets these plans are, GOLD, SLIVER, and BRONZE.
Does John Hancock offer Travel Assistance 24\7 ?
John Hancock Travel Insurance Agency always includes its travel insurance plan, the hotline services which are available to help the traveler in emergency cases and to offer assistance where it is needed and required. The most important problems which may face the traveler on his trip are health emergency cases, where John Hancock representatives are ready to help in locating Medical Care centers that will handle the health cases in addition to arranging Medical Evacuation Transportation if it is needed. More assistance for travelers also is the service changing damaged prescriptions or forgotten medicines at home, John Hancock representatives or agents are always ready to cover such cases and help where it is possible. Further than Medical Assistance, John Hancock will help with advice and point the insured where to go if he loses his passport, or cash lost, and other financial or legal assistance.
What's not covered by John Hancock Travel Agency plans?
Regardless of the company that sells travel insurance policies or works in the field of travel insurance business, the traveler should be aware that all travel insurance policies have exclusions in other words several things are not covered, uncovered cases are:
- Dental treatment, except what result from a sudden accident
- Suicide or attempted suicide
- Piloting Exercises or learning to pilot an aircraft
- Cosmetic Surgery unless it is a result of an accident injury
- Injuries or fractures because of car, motorcycle, or horse racing
- All contact sports, sky diving, mountaineers, or any other dangerous sports
- Mental or Emotional disorder
- Injuries resulting from or because of intoxicated, overdose or above the legal limits or under the influence of drugs or narcotics
What are the three travel insurance plans offered by John Hancock travel agency?
The table below shows the three detailed options, the traveler can make a comparison, and choose the one which is suitable to his requirements as well as his budget :

| | | | |
| --- | --- | --- | --- |
| COVERAGE | Bronze | Silver | Gold |
| Trip Cancellation | 100%of trip cost | 100%of trip cost | 100%of trip cost |
| Trip Interruption | 125%of trip cost | 150%of trip cost | 150%of trip cost |
| Emergency Medical Evacuation | $250,000 | $500,000 | 1 million |
| Travel Delay | $500($150 daily3+hours delay) | $750($150daily3+hours delay) | $1000 ($200 daily3+hours delay) |
| Baggage Delay | $250 after 12 hours | $500 after 12 hours | $500 after 12 hours |
| Accident sickness medical expenses | $50,000 | $100,000 | $250,000 |
| Policy Cost % of trip cost | $158 | $170 | $226 |

How to file a claim with John Hancock Insurance Agency?

For each type of claim, there is a detailed claim form, the traveler should be aware to include all the correct and appropriate information, which will help the company to finish his claim and pay him back the recovered compensation.
The claims customer services department is available at the phone number: 1-866-888-803
Or email: JHIA@ Sevencorner.com

Does John Hancock travel Insurance Agency cover pre-existing medical conditions?
With John Hancock Insurance Agency, the traveler is always in safe hands and has nothing to worry about regarding his medical conditions especially pre-existing medical coverage which is offered directly if the plan he chooses is purchased within 14 days of the initial trip payment and at the same time 100% of the pre-paid and non-refundable trip costs are insured.
Does John Hancock Insurance Agency with other types of insurance rather than travel?
John Hancock almost deals with all types of insurance business in addition to travel insurance, John Hancock also provides financial services:
- Term and Permanent Life Insurance
- Mutual Finds
- Long-Term Insurance
- Retirement Plan Services
- College Savings Plans
- What is AARDY.Com and its relationship with John Hancock Insurance Agency?
AARDY is well known in the USA as the Leading Travel Insurance Market, where the customer can look for travel insurance quotes, compare them and select the best and save trip insurance. Regarding the relationship with John Hancock Travel Insurance Agency, it is a partnership as AARDY Ranking for John Hancock Gold Plan Travel Insurance as follows:
- Insurance Partner 8/10
- Coverage Options 8/10
- Price 9/10

John Hancock Insurance Agency, Travel Insurance Review for March 2023 According to Forbs Advisors, John Hancock ranked 4.5 stars for its Travel Gold Plan For its superior coverage in comparison with other travel insurers and John Hancock Silver Plan although its coverage is lower than the gold plan, it is still worth considering due to its multiple and solid benefits.