Concept and Definition of Intellectual Property,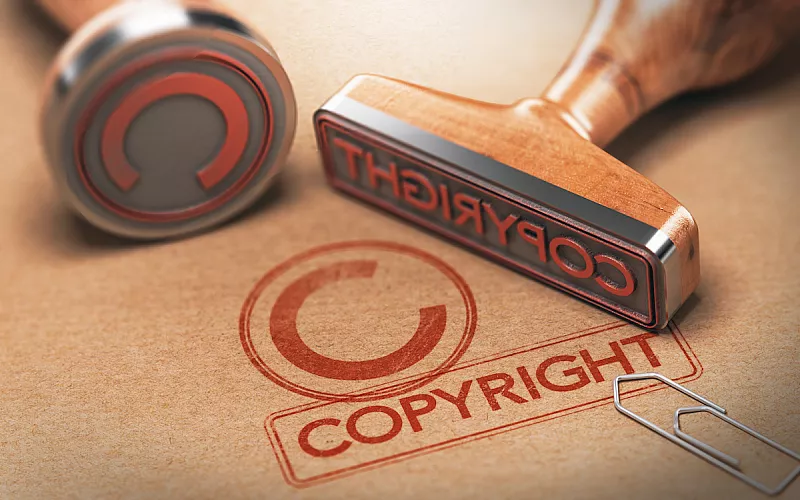 Concept and Definition of Intellectual Property
You are going to start a business, either alone as a family business or a joint venture with partners, in both cases, you have translated your thoughts and ideas of your partners to select the name, the logo, then the goods or services you're going to produce or offer, so your business will be distinguished from any other company dealing with the same production. All that you did can be called Intellectual Property and are considered the most valuable asset rather than the premises, buildings, equipment, and materials.
Your company name, its logo, the way you work in preparing your products, and the secrets in manufacturing the goods or productions, all are considered intellectual property and must be protected from those who try to imitate your products or take advantage of your company name to market their counterfeit products. In this case, insurance becomes necessary to follow up on legal claims that are filed against others.

FAQ about Intellectual Property Insurance
What are the different types of Intellectual Property to be insured?
There are many types of intellectual property, some are granted automatically some others require an application or registration to obtain a certificate, the five well-known and common types are:
- Copy Right: typically, it covers and is mentioned in all the original creative works, such as books, artworks, films, databases, and other similar articles.
- Patents: usually used to protect your invention, which is granted by the specialized authorities, which gives you the right to take legal actions against anyone using your Intellectual Property.
- Trademarks: it is registered to protect your brand, such as your company name, the logo, or the product name.
Is it necessary to insure my Intellectual Property?
Product Marketing today is based on the intense competition between companies that produce the same commodity, and each of them tries to control the market and push away and weaken others to achieve the greatest number of profits. Therefore, some companies or producers resort to imitating your products or using your company name to sell their goods as original, but they may be corrupt and not meet the conditions required. Being insured, the insurance company will handle your suit against the other company in the appropriate court and follow it until the settlement.

What are the types of Intellectual Property insurance?
In general, there are two main types of Intellectual Property Insurance or patent coverage for your company: _ Defensive Coverage: helps you to cover your business costs in case it gets sued for Intellectual Property Infringement.
Offensive Coverage or Abatement Coverage: helps you to pay the costs, and protect your Business to pursue legal action against another person or company using any type of your Intellectual Property to get benefits of.
Does Cyber Insurance Cover Intellectual Property?
As all insurance policies have exclusions, Cyber Insurance also does not cover:
- Potential future lost profits
- Loss of value due to the theft of your intellectual property.
- Do Other Types of insurance cover Intellectual Property Insurance?
In case the business owner does not have a separate insurance policy for Intellectual Property, ha may seek coverage mentioned in other insurance policies that he purchased for his firm, his company lawyer can make review the standard policies for:
General Liability: which is typically covered insured for bodily injury, and at the same it includes a clause that covers what is known popularly as Advertising Injury since the advertising activities are considered Intellectual Property as, Copyright and Trade Mark Infringement against advertising content.
Media Liability: it is designed to cover some items that general liability excludes from coverage.
Publishing Liability covers publishers, and it is available also in Cyber Liability policy as well as in Errors and Omissions insurance. It cost between $1,000 to $1,500 with coverage of up to $1 million.

How much does Intellectual Property premium per year?
Determining the annual cost of an Intellectual Property insurance policy depends on the type of coverage which the insured request, in general:
- Defense Policy: the insured can expect a premium between $2,500 to $3,500 yearly.
- Defense plus Indemnity Policy: it costs between $ 3,000 and $20,000 yearly.
While other policies with multiple coverages depend on policy terms and conditions, as a total cost from 2% to 5% of the total coverage.
Some companies to contact for Intellectual Property Insurance.

_UP Counsel.com
3909 S Maryland Pkwy, Ste. 314#72
Las Vegas, NV 89119
_IPISC _PATENT INSURANCE
9720 Bunsen PKWY
Louisville, KY 40299
Tel: 502.491.1144
_Founder Shield
114 E 25th St, New York, NY 10010
Tel:646.970.1484
_ Sadler and company. Inc.
3014 Devine St.
P.O.Box 5866
Columbia, SC 29250
Tel: 800.622.7370 Toll Free
803.254.6311 Local
_ Bloomberg Industry Group
Bloomberg Law
Tel: 888.560.2529
_ reliance ri
4853 Hasting Street
Burnaby, Be V5c2L1
Tel:604.255.4616