The Benefits of Indemnity Insurance, Different Types of Indemnity Insurance Available in the USA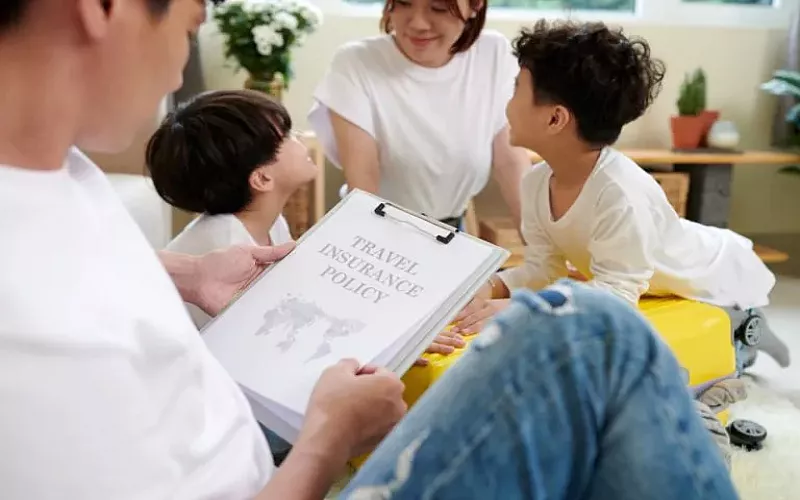 The Benefits of Indemnity Insurance in the USA
If you own a business in the United States, indemnity insurance is one policy that can protect you and your business from losses due to accidents or negligence. Read on to learn more about the benefits of indemnity insurance in the United States.
First and foremost, indemnity insurance can cover financial losses resulting from a covered event. These events typically include copyright infringement, incorrect design, damage to property, or any other situation where an individual or group is held liable for their conduct. Indemnity insurance can help protect a business against financial losses resulting from intentional and unintentional actions by providing liability protection.
Second, indemnity insurance can help cover legal fees if a claim is brought against your business. Depending on the type of policy you have, your insurer may also be able to provide compensation for court costs and damages awarded in case of a claim. This type of coverage provides an effective shield against potential lawsuits that could result in costly financial losses for your business.
Third, indemnity insurance can help protect your employees and partners as well. Many policies provide coverage for medical expenses incurred due to an employee's or partner's negligence or reckless behavior while on the job. In addition, some policies extend this coverage to include legal fees related to defending claims brought by any third party resulting from an action taken by an individual associated with your business.
Finally, many policies provide coverage for lost wages and benefits due to illness or injury if this loss was caused by an action relating to your business operations. This type of coverage helps ensure workers' continuity in their roles within the company even if they are rendered unable to work due to illness or injury caused when engaging in activities related to their job duties. This can be incredibly beneficial for businesses that employ individuals from vulnerable communities who might otherwise have difficulty finding alternate sources of income if forced out of work due to injury or illness.
All in all, there are countless benefits associated with having indemnity insurance as part of your business plan in the United States. Not only does it help protect you from damaging legal disputes, but it provides another layer of security when it comes to protecting both individuals employed by and associated with your company - such as covering medical costs for injured employees under certain circumstances - as well as providing continuity within a workforce should injury occur during work-related activities. Overall investing in proper indemnity insurance policies is something every company should consider carefully before operating within the USA!
An Overview of the Different Types of Indemnity Insurance Available in the USA
The right indemnity insurance coverage is essential to owning a business in the USA. Indemnity insurance provides financial compensation for losses incurred due to legal action, defense expenses, and liabilities. It helps cover the costs of lawsuits when a third party alleges your company is responsible for negligence or any other wrongful act. Here is an overview to give you an idea of the different types of indemnity insurance available in the USA.
- Public Liability Insurance – This type of indemnity insurance covers legal costs if a third party files a lawsuit against your business due to injury or property damage caused by your professional activities or products.
- Product Liability Insurance – Product Liability Insurance covers you from claims presented by customers who have suffered from problems with your product; this type of claim may arise from design defects, product manufacturing errors, or failure to meet safety regulations.
- Professional Indemnity Insurance – Professional Indemnity Insurance offers protection from claims presented by customers who allege that your services or advice were inadequate or negligent. It also provides coverage for legal costs and damages if necessary.
- Employers' Liability Insurance – Every employer in the USA is legally obligated to have Employers' Liability Insurance in place as it provides financial security in case an employee suffers an injury at work due to someone else's negligence or wrongdoings.
- Directors' and Officers' Liability Insurance – This type of insurance offers protection against lawsuits filed against directors and officers due to wrong decisions, wrongful acts, mismanagement of company assets, investment losses, and misappropriated funds related to their roles in the organization.
- Cyber Indemnity Insurance - Cyber Indemnity Insurance gives you protection from cyberattacks such as any form of identity theft on sensitive customer data held on secure databases and networks, as well as other privacy issues related to security breaches and cybercrimes.
As you can see, there are several types of indemnity insurance you can choose from to protect your business. Each one offers its unique level of coverage, so be sure to research all options before deciding which type best suits your company's needs.
How to Choose the Right Indemnity Insurance for Your Business in the USA
As a business owner, knowing what kind of insurance is right for your business is essential. One type of insurance that you may need to consider is indemnity insurance. Indemnity insurance protects against financial losses due to third-party claims and acts of negligence. It can be an excellent option for businesses at risk from potential legal claims, but it's essential to make sure you choose the right coverage for your needs. So how do you pick the right indemnity insurance for your business in the USA?
The first step is to determine the liabilities that could arise from your particular business. This will help you decide what coverage you should get and which policy options best suit you. For example, if your company provides professional services, you may need Professional Liability Insurance, while if it involves hazardous materials or activities, employers' Liability will be more appropriate.
Once you have identified the types of risks that your business faces, it's time to start shopping around for the best rates and coverage options for indemnity insurance. You'll want to compare different policy features and prices from other insurers to find one that fits your budget and gives you adequate protection for your business. Consider factors such as limits on payouts, deductibles, co-payment amounts, and any exclusions or limitations on coverages.
Next, make sure that any policy you purchase is appropriately registered with The Insurance Services Office (ISO) in the US, which ensures that all its policies meet set standards of quality and appropriate levels of coverage. This will give you extra peace of mind when relying on an insurer that can handle valid claims correctly and provide adequate protection when needed.
Finally, speak with local authorities regarding ordinances relating specifically to a statutory duty of care within the state where your business operates. This type of legislation can have implications on certain types of liabilities covered by indemnity insurance policies. Additionally, ask questions about additional benefits such as legal representation should a valid claim be filed against your company, so you know exactly what protection your policy offers if needed.
Choosing the right indemnity insurance for your business in the USA can seem like a daunting task, but these few simple steps should help ensure that whatever policy you decide on meets all requirements and provides adequate cover for any unforeseen mishaps or legal issues that may arise during operation.
The Impact of Indemnity Insurance Regulations on Businesses in the USA
In the United States, indemnity insurance regulations serve as vital protection for businesses and their customers. These regulations ensure that companies are financially responsible for any losses their customers suffer when providing them with covered services. This is an essential part of establishing trust between a business and its customers, as well as protecting businesses from liabilities that could be extremely costly. It is essential to understand how indemnity insurance regulations apply to companies in the USA so they can make informed decisions regarding their operations and take necessary precautions to protect themselves and their customers.
Indemnity insurance policies provide businesses with coverage against claims made by clients or other third parties concerning property damage, bodily injury, or economic losses caused by professional negligence on behalf of the business. For example, suppose a customer slips and falls in a store due to a spill that wasn't immediately taken care of. In that case, the business may be liable for any associated medical costs or wages lost due to the injury. In this case, an indemnity insurance policy would cover any potential financial losses related to this incident.
In addition to this coverage against potential claims for damages caused by negligence, indemnity insurance also protects businesses against accusations of professional malpractice. For example, if an employee makes an error in providing a service and causes financial loss to the customer, an indemnity insurance policy may provide compensation for these losses. Further, these policies often cover legal fees against such claims.
Given all these types of protection offered through indemnity insurance policies, it is clear that they provide crucial benefits to small businesses in the USA. Business owners should always consider taking out such policies when starting up or expanding their business operations to protect themselves from possible liabilities resulting from unforeseen events.
It is also worth mentioning that federal and state legislation governs how much coverage is required for specific professions and what type of damages must be covered under each policy. Therefore, companies must meet certain requirements specific to their area before purchasing an appropriate indemnity insurance policy that complies with all applicable rules and regulations.
All in all, the impact of indemnity insurance regulations on US-based businesses is undeniable, providing crucial financial security in case unexpected liabilities arise related to their operations. Companies should therefore arm themselves with sufficient knowledge about relevant regulations and consider purchasing appropriate policies when necessary to protect not only their assets but also those of their customers and stakeholders whose interests rely upon them doing so responsibly.
Understanding the Different Exclusions in Indemnity Insurance Packages in the USA
The modern world is filled with complexities, and insurance plays an essential role in protecting both businesses and individuals from the risks inherent to their operations. Indemnity insurance packages are designed to cover various practices and policies, but it can be challenging to decipher which exclusions may apply to individual cases. Let's look at what you need to know about understanding the different exclusions in indemnity insurance packages in the USA.
When evaluating an indemnity insurance package, it's essential to check whether the policy covers liability exposures that may arise due to wrongful acts or negligence. Exclusions often include liabilities related to contractual agreements, intellectual property infringement, pollution, asbestos exposure, product recalls, employee health and safety violations, securities fraud, and more.
The primary exclusion you should look out for is a professional services exclusion which limits the compensation available if your business provides certain kinds of advice or management services. This could mean employers will not be liable for losses caused by the negligence of the business's employees. It could also mean that contractors won't be able to recover damages suffered due to a dispute between them and their clients.
Indemnity insurance does not cover losses when it is determined that someone deliberately committed an act for personal gain or intended harm was done. It also doesn't cover damage done by nature, such as flooding or earthquakes. A comprehensive list of specific exclusions can be found on each policy, so you must read through this information before signing up for any package.
Ultimately, understanding which exclusions may apply to an indemnity insurance package can help businesses ensure they get the right coverage for their needs. Knowing which risk factors are excluded can save organizations time and hassle in dealing with potential liability issues.