Health Insurance concept and definition, Frequently Asked Questions about Health Insurance, What is ACA?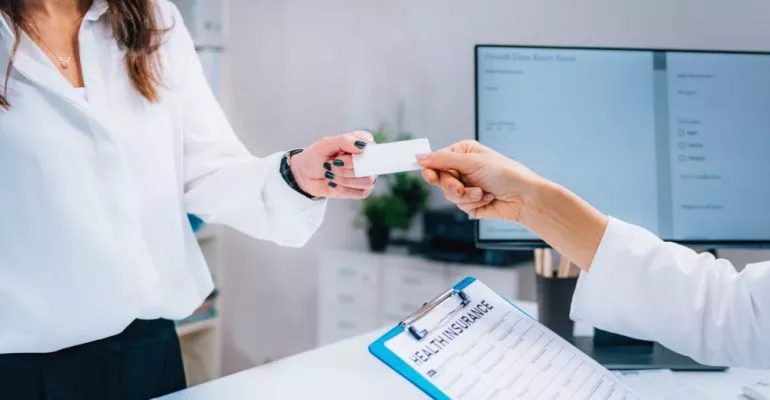 Health Insurance concept and definition
Health insurance is a style of insurance that covers medical expenses related to, Hospitalization costs, cost of medicines, or doctors' consultation fees. Health insurance is a contract that requires an insurer to pay some or all of a person's health care costs in
Exchange of a premium paid by the insured.
Frequently Asked Questions about Health Insurance:
What is ACA?
The patient protection and Affordable Care Act (ACA) was considered a healthcare reform and was enacted in March
2010 and known as Obamacare to make health care a right for all Americans.
Who's getting a zero-premium Health Insurance Plan?
Federal Poverty Level(FPL) is not the only factor determining who is eligible for a Zero-Premium health insurance plan. Some additional factors or conditions must be met by the applicant that makes him qualified to deserve that Plan:
– Age: older people are more likely to benefit
– Location: living in an area with higher premiums than average and being older.
– Plans available: Zero premium Plans are classified into three metal
Levels, Bronze, silver, and gold plans, for each class, enrollees must meet conditions to benefit from these plans.
How can I get Health Insurance if my employer doesn't offer it?
Most Americans are under 65, especially those employed in a large firm with 50 employees and above.
Businesses less than that number don't offer group health coverage. Fortunately, there are affordable solutions for you
to get the best health plan.
Before purchasing the policy, you must keep in mind the following points:
1-Premium Subsidies a system established by (ACA) to help those who are buying their own Health Insurance to make
Insurance is affordable by paying a substantial portion of your monthly cost for the Plan you select, using your income.
In some cases, the subsidies might cover the total cost.
2- Choosing a silver plan can reduce your insurance costs when your income is not more than 250% of the Federal Poverty Level.
3- By contributing to the Health Saving Account (HAS), you will be qualified for a high deductible Health Plan
4- Before purchasing your policy, it is better to compare your provider network and the services it offers with other providers' plans and select the best, which includes specific doctors, and specific medications, as checking programs are allowed by the federal marketplaces.
5-Buying additional coverage beyond medical coverage as supplemental benefits, which may include vision, dental, Life and disability insurance, accident and critical illness plans.
6- Based on your family's monthly income and your home location, Medicaid and Children's Health Insurance Program might be available at least for one of your household members as these programs provide free or low-cost coverage.
Does Medicaid provide adult dental coverage?
They are based on a combination of two critical factors, age and financial circumstances. Medicaid offers dental care in most states for enrollees 21 and older but in several states for emergencies only. Other dental care benefits to adults can be given under ACA's Medical expansion in a few states only, but still, children's dental care enrolled in Medicaid is required in all states.
What Mis Medicaid expansion implemented in all states?
Medicaid expansion is initially a provision of(ACA) and aimed to develop eligibility to cover more Americans, especially those with low income. This system is designed to cover adults up to age 64 with gains of 138% of the Federal poverty level (133% plus a 5% income disregard).
In general and before ACA, non-disabled adults under age 65 Were not covered by Medicare unless they had minor children. Millions of low-income adults get the benefit of the expansion of medical eligibility. Although the ACA called for implementing this nationwide system, the supreme court ruled that states could not be forced to expand their Medicaid program and left it to each state to decide whether to participate. After eight years of putting this system into practice, it is available in 38 states and DC and extended to Oklahoma and Missouri.

Best Health Insurance Companies Of October 2022
| | | | |
| --- | --- | --- | --- |
| Company | Availability | Star Rating | Premium |
| Blue Cross | Nationwide | 4.7 | Golden Plan |
| Oscar | 22 states | 4.4 | All Plans |
| Bright Health | 22 states | 4.4 | All Plans |
| Keiser | Limited | 4.2 | All Plans |
| Aetna | CVS | 3.8 | All Plans |
| United Healthcare | 50 states | 3.5 | All Plans |


Health Insurance and Care in the USA are handled by many organizations: insurance companies, health care providers, hospital systems, and independent providers. Healthcare facilities are primarily owned and operated by private sector businesses, and health insurance companies are considered the first health care provider in the private sector.
Top 10 Health Insurance Companies in the USA:
Ranking the size of health insurance companies can be measured by their marked Capitalization, the number of insureds all over the states, and above all, quick response to health cases of insureds around the clock; for these measures, the companies were classified as follows:
1- United Health
2- Kaiser Foundation
3- Anthem, Inc.
4- Center Corp.
5- Humana
6- CVS
7- HCSC
8- Cigna Health
9- Molina Health care, Inc.
10- Independence Health Group