Workers' Compensation Definition and Concept, Workers' Compensation in the USA and more.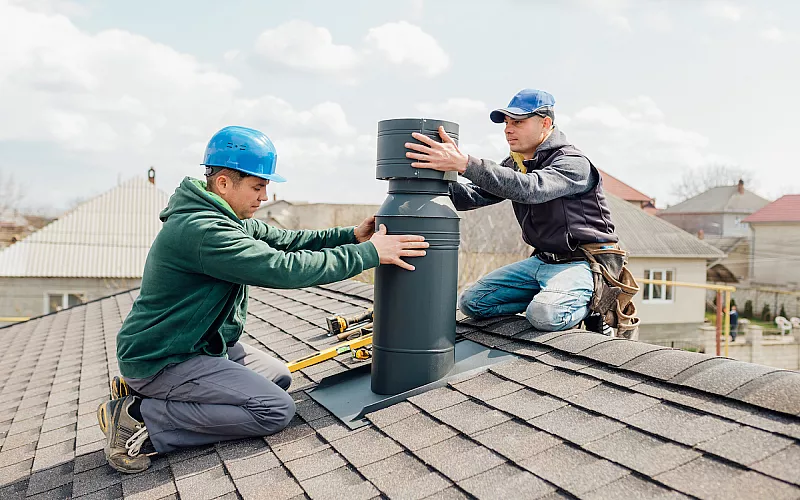 Workers' Compensation Definition and Concept
As a Business Owner you must know that Workers' compensation coverage is very important and required on the first day you start work and even if you have a single worker, it is your responsibility for any injury to that worker/or worker. As your organization developed your need for more employees and your responsibility toward them is bigger. Workers' Compensation insurance covers all accidents that happen to employees "in the course or scope" of their job, as a business owner and being insured your insurance company will handle your responsibility and take care of all accidents within the limits and coverage of the policy. Workers' Compensation policy covers:
- Medical expenses
- Lost Wages
- Rehabilitation after a serious injury or fatal illness
- Pay death benefits to employees' families.
Workers' Compensation in the USA
Among popular it is well known that workers' compensation is referred only to the government which offers coverage through a government-mandated program for workers who become injured or ill during or as a result of practicing their jobs, through a disability insurance program which includes health care benefits, cash indemnities or both together for workers suffer injury or illness because of their jobs, the benefits given vary from state to state according to regulations in each state.
FAQ about Workers' Compensation
-Is Workers' Compensation compulsory?
In all states workers' compensation is mandatory for most employers who are running a business in the private sector except in Texas.
-Why Workers' Compensation is not mandatory in Texas?
Texas doesn't require most private employers to have Workers' Compensation Insurance, but there are some exclusions to this rule for employers who are considered as public, or contracted with or working for public projects as cities, countries state agencies, and states universities.
-Can I purchase workers' compensation insurance separately?
Since each state has its own rules regarding workers' compensation insurance, as a business owner you can purchase your policy separately from any insurer you select, only in a few states the employers must buy their workers' insurance policy from a state monopoly known as a state fund.
-What is THE difference BETWEEN Workers' Compensation Insurance and Employer's Liability Insurance?
At first glance, most people think that the two policies are the same. In general, it is true concerning coverage principles they are similar to a great extent, but they differ in some details which are very important and employers are advised to purchase both policies for peace of mind. Workers' Compensation policy covers all the costs related to injuries without alleging any liability on the employer's side, while Employer's Liability Insurance covers the expenses if the employer sued for punitive damages.

For more clarification the table below shows in detail each policy coverage:

Workers Compensation Insurance
-Injuries to all employees
-Court Fees and Settlements
-Medical Expenses
-Lawsuits from Employers due to related injuries--
-Lost Wages (Limited)

Employers Liability Insurance
-Third-party Lawsuit with a work-related death
-Funeral Expense
-Treatment of work illness
-Repetitive Injury Care
-Employer Liability (Limited)
-Disability Benefits (Limited)

Both policies typically have almost the same exclusions of coverages including:
-Small Cuts/ Scrapes remedied by a first aid kit
-Injuries sustained outside the scope of work
-Injuries to individuals that are not your employees
-Out of State Operations
-Injuries or illnesses related to criminal activities
-Employer who intentionally causes injury or illness
How much does a workers' compensation policy cost?
There are several factors play a role in determining the cost of a worker's compensation insurance policy which are:
-Industry type: the industry type effect the cost of the policy, higher risks business and dangerous worksite costs more and high premium
-Annual Payroll: An insurer pays more attention to payroll, as the annual payroll will help him to determine the rate or premium, the larger payroll the higher rate
-Location: the location of your industry and the environment surrounding it, means too much for the insurer also in determining the cost
-Claims History: Typically, all insurers make review your business records regarding claims in the past, the more claims in your file the higher premium you will pay.

The Best top 10 workers Compensation Insurance Companies of March 2023 as RATED by Forbes Advisors and A.M Best:
-Berkley 5 Stars A+ (Superior)
-CopperPoint 5 Stars A (Excellent)
-Everest Insurance 5 Stars A +(Superior)
-Fairfax Financial 5 Stars A (Excellent)
-Pinnacol Assurance 4.5 Stars A (Excellent)
-Arch Capital 4.5 Stars A+ (Superior)
-ICW 4.5 Stars A (Excellent)
-Zurich 4.5 Stars A+(Superior)
-AF Group 4.5 Stars A (Excellent)
-Chubb 4.0 Stars A (Excellent)
The Best Top 10 Small Business Insurance Companies for March 2023 as Rated by Forbes Advisors
-Allianz 5 Stars
-Allstate 5 Stars
-Clear Blue Insurance Co. 5 Stars
-Farmers Insurance 5 Stars
-Acuity A Mutual Insurance company 4.5 Stars
-CAN 4.5 Stars
-Frankenmuth Insurance 4.5 Stars
-Travelers 4.5 Stars
-Chubb 4.0 Stars
-Cincinnati 4.0 Stars

FAQ About Employers Liability Insurance
-What is Employers Liability Insurance?
As an employer or a business owner, you are responsible or liable for your employees, in case any one of them sustains bodily harm, injury, or fatal illness in the course of his work during working hours.
Employer's Liability Insurance is the shield that protects the employer from legal liability as the insurance company will handle this responsibility.
-How do I know if I need to purchase an employer's Liability insurance policy?
No matter the size of your company, or the business you are running, the moment you hire even one single employee, your legal responsibility will start towards him for any accident cause bodily injury,
Harm or illness, so you are obliged to purchase Employer liability insurance, even for temporary workers or trainees who are involved in any activity in your firm.
-Does the employer's Liability Insurance policy cover the Third Party?
It should be clear first that, the Third Party is not one of your employees or working in your firm. The Third Party may be a member of the public, customer, or client visiting your organization, and suddenly was harmed or injured because of your action or any one of your employees in connection with your business, the claim resulted or the indemnities for the third party cannot be covered by the Employers Liability Insurance, there should be another separate policy to cover such events or accidents which is known as "Public Liability Insurance"