Crop Insurance and Agricultural Insurance, FAQ about Agricultural and Crop Insurance.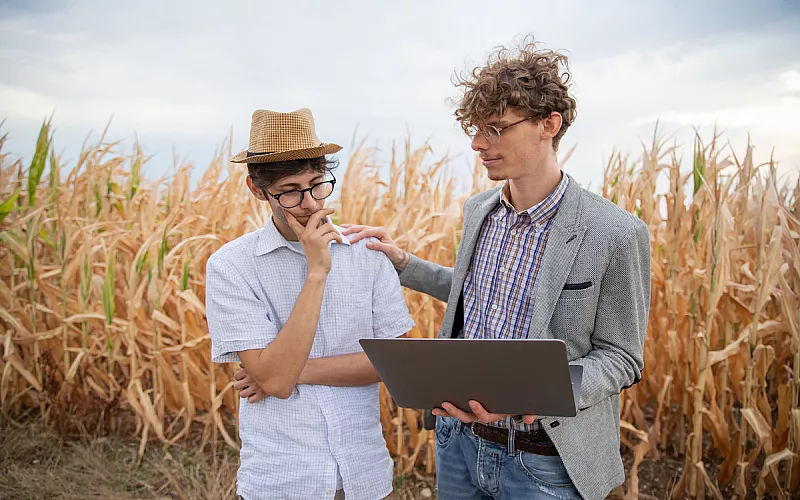 Crop Insurance and Agricultural Insurance

Introduction: Food Security today is a global issue that occupies attention all over the world and is circulated by all the media around the clock, in view of the great shortage of agricultural crops in general, and wheat specifically which is considered the main nutrition all over the world.
All because of the severe climate changes which led to huge natural disasters, such as floods, fires, soil erosion, and desertification. All these factors together led to a massive shortage of agricultural crops, in some poor countries' starvation and nutritional deficiencies, which causes dangerous diseases and infectious epidemics. Based on what was mentioned, all authorities are concerned about food security to keeping social security, taking into their consideration that, the agricultural sector cannot stand alone as the farmers and agricultural producers cannot afford to continue offering food security without support, through legislation that protects them, the facilities for obtaining loans to purchase the necessary machinery and equipment they need for modern agriculture. In addition to what was mentioned, standing with farmers and agricultural producers in the event of natural disaster results in large material damages and great losses, and most of the time bodily injuries. The fact federal authorities in the US cannot handle this task for many reasons,
The huge and wide agricultural areas, and the inability to pay indemnities for all farmers when damages occur. The insurance companies undertake a big part of this mission and not all, through Crop Insurance or Agriculture Insurance.
Crop Insurance definition: Crop Insurance or Agricultural Insurance founded to protect the farmers as well as the agricultural producers and ranchers, against severe events which cause great losses and damage to their crops and materials, after different natural disasters that occur frequently, the policy also covers the loss of revenue due to decline in the market prices of agriculture commodities.

FAQ about Agricultural and Crop Insurance
What are the procedures and rules to protect agriculture producers and farmers in the US?
In general, there are two major types of crop insurance:
- Multiple Peril Crop Insurance (MPCI) which covers crops losses resulting from natural events or disasters such as Destructive weather (hail, frost, damaging wind)
- Diseases
- Drought
- Fire
- Insects damage

This type of insurance is supported by and regulated by the federal authorities, and it is provided by the private sector through Crop Insurance companies and accredited agents.
How does US Crop Insurance work?
According to the insurance contract which is organized to cover all the eligible acreage of a Crop planted in a particular county, the insurance coverage of crops differs from county to county as well as from crop to crop, and the farmer or agricultural producer should work within the covered areas.
- How long has Crop Insurance been around?
After the Great Depression which followed the World Economical Crisis of 1929, the US government through Congress approved and authorized the Federal Crop Insurance in 1930, along with related initiatives as an advanced step to help the agriculture sector development and continuity, as well as to encourage farmers to overcome the previous crisis. An additional and important step was taken in 1938, which was the foundation of the Federal Crop Insurance Corporation (FCIC), its role was to carry out the government program for agriculture.
Top Crop Insurance Providers approved currently by USDA.
- Advanced Ag Protection
- CROP RISK SERVICES
- HUDSON INSURANCE GROUP
- Rain and Hail A Chubb Company
- AFBIS, INC.
- Farmers Mutual Hail
- NAU COUNTRY
- RCIS
- AGRISOMPO_ NORTH AMERICA
- GLOBAL AG
- PROAG
- COUNTRY FINANCIAL
- GREATAMERICAN_ INSURANCE GROUP _CROP DIVISION
- PRECISION RISK MANAGEMENT

Facts and Figures about Agriculture as for 2022
As a result of the great attention from the US federal government and the follow-up of the Federal Crop Insurance Program, to ensure the continuity of this vital sector as a food security control. Another fact is that 13 Crop Insurance companies in the private sector sell policies and provide services for agriculture and farmers, all under the supervision of(FCIP), these companies issued 1.2 million Insurance Policies in 2022.