Introduction to Amica Insurance Company, Commitment to Customer Service, Financial Strength, Discounts, and Other Benefits.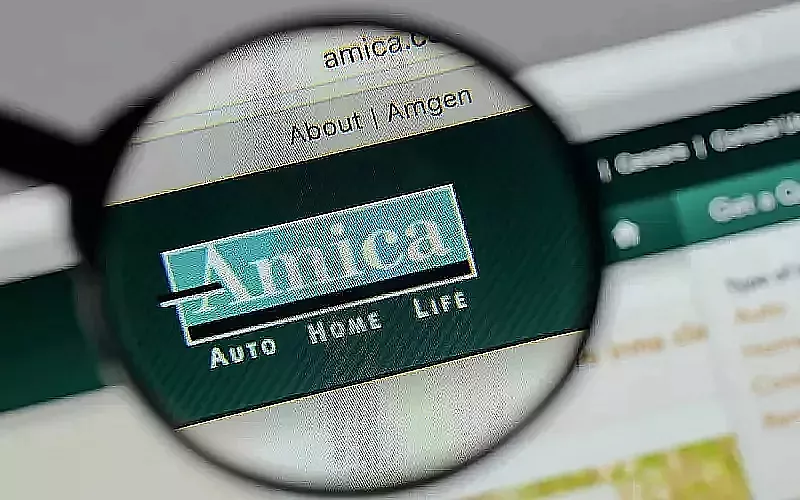 Amica Insurance Company
Amica Mutual Insurance Company is a mutual insurance company based in Lincoln, Rhode Island. It was founded in 1907 and is the oldest mutual insurer of automobiles in the United States. Amica is known for its exceptional customer service and financial stability and is one of the few companies in the world to have earned the highest ratings from both Moody's and Standard & Poor's, two of the most respected rating services.
Amica's headquarters is located in Lincoln, Rhode Island. The company has regional offices in Massachusetts, Connecticut, New Jersey, Pennsylvania, New York, and Vermont. It also has a presence in Washington, D.C., and several other states. The headquarters is home to Amica's corporate offices, including the executive offices, legal department, accounting and finance, underwriting, and other administrative departments. The company also has research and development, customer service, and marketing departments at the headquarters.
Amica's headquarters is a LEED-certified building, meaning it is designed and operated to be energy and resource efficient. The building was designed with the environment in mind and features a high-efficiency heating and cooling system, Energy Star-rated equipment, and lighting and water fixtures that are designed to conserve energy and water.
Amica Insurance Company is an American mutual insurance company specializing in automobile, homeowners, marine, and personal liability insurance. Amica is one of the oldest mutual insurance companies in the United States and is the country's oldest mutual insurer of automobiles. The company offers a wide range of insurance products, including auto, home, life, renters, and umbrella coverage. Amica also provides a variety of discounts and other benefits to its policyholders.
Amica's Commitment to Customer Service
Amica strives to provide its customers with the best customer service possible. The company takes a proactive approach to customer service and works to ensure that policyholders have all the information they need to make an informed decision when purchasing insurance. Amica's commitment to customer service is demonstrated through its strong customer service ratings, including an A+ rating from the Better Business Bureau.
Amica's Financial Strength
Amica is a financially strong company, which is essential when selecting an insurance provider. The company has consistently earned high ratings from independent rating agencies, including an A+ rating from A.M. Best and an AA- rating from Standard & Poors. This financial strength helps to ensure that policyholders are protected in the event of a claim.
Amica's Discounts and Other Benefits
Amica offers a variety of discounts and other benefits to its policyholders. These include deals for safe driving, multi-policy discounts, discounts for good credit, and discounts for bundling policies. Additionally, Amica policyholders may be eligible for additional discounts and benefits, such as cash-back rewards, accident forgiveness, and roadside assistance.
Amica's Online Resources
Amica offers a variety of online resources to help policyholders understand their coverage and make informed decisions about their insurance needs. The company's website provides information about insurance coverage, discounts, and other benefits, as well as news and advice about insurance. Additionally, policyholders can access their account information, view their policy documents, and make payments online.
Amica Insurance Card
Amica Insurance Card is a convenient, easy-to-use card that helps you keep track of your insurance policies. With this card, you can quickly and easily view your insurance information and ensure you're always up to date on any changes to your policy.
The card is available to policyholders of Amica Insurance, a company that provides auto, home, and life insurance policies. The card allows you to quickly review your policy details, such as your coverage, deductible, and premium. You can also view your vehicle registration information and view your policy documents. And if you ever need to make a claim, you can use the card to access the Amica Insurance contact information for fast and easy assistance.

The Amica Insurance Card also helps you keep up with payments and changes to your policy. You can use it to set up automatic payments and receive notifications when your policy is about to expire or needs to be renewed. Amica Insurance Card is a helpful tool for anyone who wants to stay on top of their insurance policies. With this card, you can easily view and manage your policy information, last updated on changes, and make sure you're always covered.


Latest Financial Information From Fortunes.com